I seem to have become the official Conference Paparazzus. Some of my photos are standard conference fare. For example, here's Gregory Chaitin having a chat with his session chair, Bob Savit: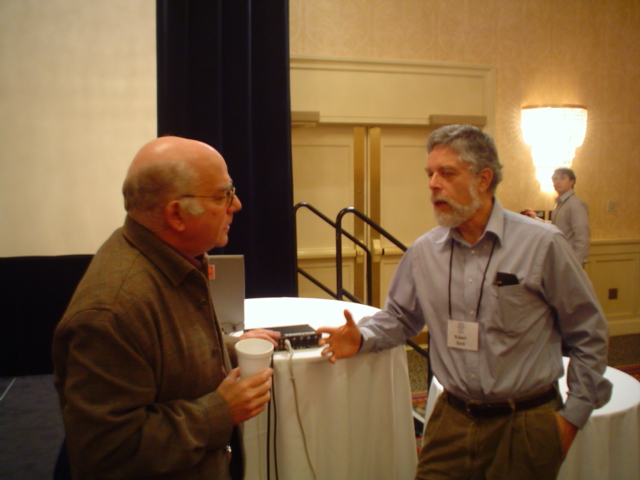 However, every picture I have of Philip Zimbardo looks at least a little. . . evil.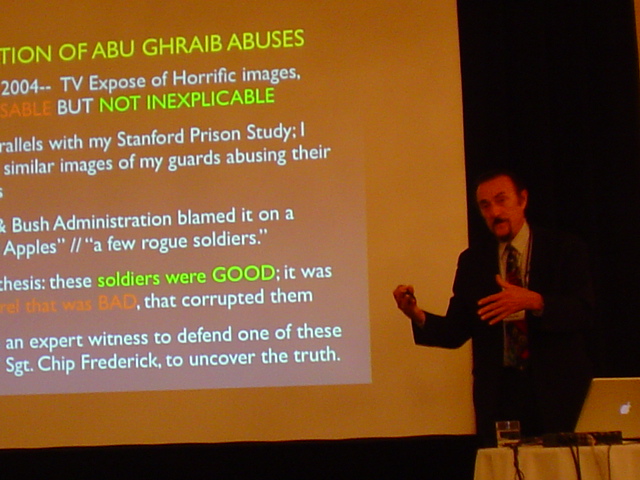 This is, in fact, how many of the people in the audience will remember Dr. Zimbardo: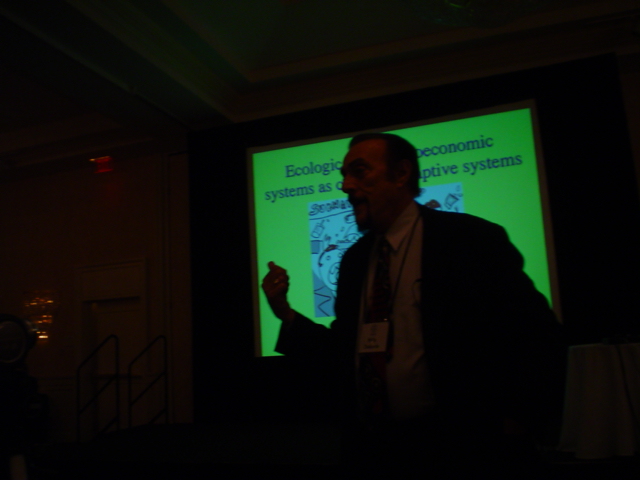 Pleasant dreams.